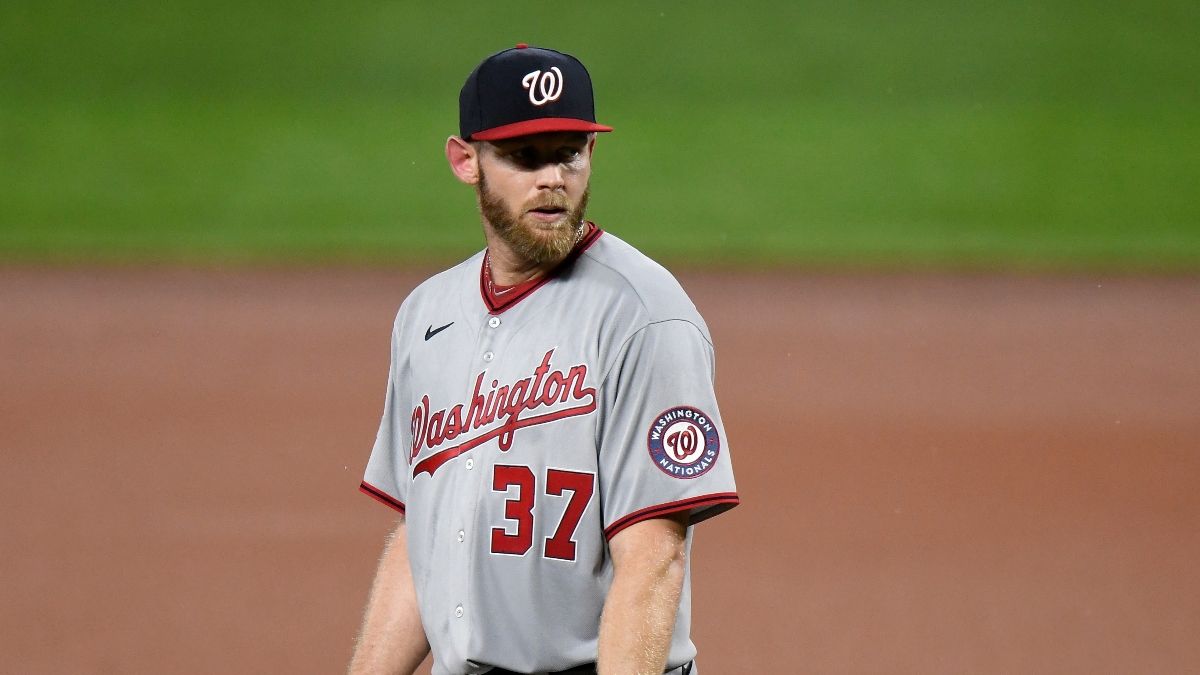 Photo: https://tinyurl.com/fy5wvpxj
Game 2 of 3 @ Cardinals
Box Score:
Washington (2-6) 0 0 1 0 0 0 0 0 2 -- 3
St. Louis (6-5) 1 0 4 0 9 0 0 0 x -- 14
Game 1: Washington 5, St. Louis 2
Game 2: St. Louis 14, Washington 3

The Bad
Pitching
Stephen Strasburg struggled in his second start of the season, allowing 8 runs (7 earned) over just 4 innings. Then, in came Luis Avilan who tacked on 6 runs (3 earned) of his own. The game was over by the 5th inning.

Vaccinations?
Last night, it gradually came out that the team was vaccinated on Monday. Which makes sense--they don't want a repeat of the Mets series on their hands. But the effects of the vaccine the next day have been well documented. The day after I received mine, I had little to no energy and got extremely exhausted (and nauseous) from a workout that I have done without a problem many times. Clearly that was affecting the team today, as many players looked sluggish (Strasburg in particular--he reminded me of Pedro Martinez on 115 pitches in Game 7 of the 2003 ALCS. Video here if you don't know what I'm talking about: Yes, getting vaccinated is important. However, would it have been so difficult to wait until the day before an off day?

Alex Avila
Can't really fault Avila. He's clearly far past his prime. Yet, the Nationals made the mind-boggling decision to DFA Lucroy instead of Avila once the COVID players returned. Why? Both have good defense, but Lucroy is the only one who can hit. They knowingly made the decision to have an automatic out in their lineup once every 3-5 days depending on Gomes' availability. If you know enough about baseball, you can justify almost any questionable move made by a front office. This one, however, is difficult.

The Good
Josh Harrison
It's hard to find silver lining when you lose by 11 runs but Josh Harrison had a solid night, going 3-for-4 with two singles and a double, all solidly hit. One of those singles should have been another double if not for a bad call on the tag play at 2nd that was not overturned by replay review for some unknown reason (Seriously--why have replay review if it doesn't overturn clearly wrong calls? Post about how we can solve that coming up soon). Still, an excellent night for Harrison in his quest to show the baseball world he still has it.

The Question Mark
Vaccine Fatigue
Will it wear off by tomorrow's 1pm game? Let's hope so. Another series loss to a contender is not good for morale.

Player of the Game: Hernan Perez
Never in my dreams did I think a meaningless 8th inning when my team is down 14-1 would be so entertaining. Perez (an infielder) came in to eat up an inning and struck out two batters and got the third to pop out. Impressive for a position player. But what truly earned him the Player of the Game honors were his imitations of other pitchers. After his second strikeout, he strutted around the mound in Max Scherzer fashion. I also noticed some Zack Greinke and Randy Johnson imitation, among others. Perez gave us some much needed catharsis during an otherwise bleak game.

What's Next
The Nats and Cardinals face off in a series rubber game at 1:15 pm. Joe Ross takes the mound for the Nats, hoping to build on his strong first start of the year. Perhaps Davey Martinez will allow Ross to pitch more than 5 innings this time.

About This Series: My name is Cole Bromfield. Anyone close to me will tell you how opinionated I am when it comes to the world of sports. I've even been called an "armchair manager", "armchair GM", etc by some. So I've decided to embrace that label and share my thoughts on my favorite sports teams. After every Nationals game, I will discuss one negative from the game, one positive, one question mark, any other thoughts I have on the game, and what's next. These entries also available on armchairanalysisnats.weebly.com